Yihai Beijing
Inter Academy
Coaching method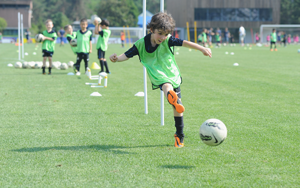 Being present in different locations of the world, Inter Academy has to be flexible and it manages to adapt to different starting levels and types of organization.
Once we kick off a project, we conduct an audit in order to set the overall goals and, thanks to our experience, we tailor a plan for every Academy.
Regarding our coaching method, we want to develop intelligent players who are smart decision makers and are not afraid of taking responsibility and showing their personality. We believe in learning by doing and a mistake, at Inter Academy, is an opportunity to learn, not something to avoid at all costs.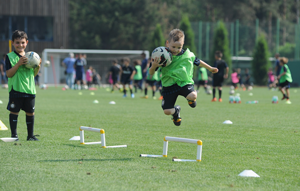 The players have to express themselves and they can do it only if they are having fun, playing an attractive and attacking football.
The educational principles of sports training are based on scientific knowledge of the various stages of a young footballer's development.
The know-how transfer process is aimed at the coaches first and then at the players.
This takes place through classes, on line platforms with video and booklets but also thanks to an in-depth education on the pitch.
Copyright © - F.C. Internazionale Milano - P.IVA 04231750151